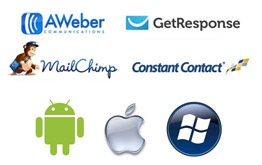 We were having a difficult time with our internet presence. Not only did Mavijatra help us create a beautiful website and video, they got them ranked on the front page of the search engines, and greatly increased our R.O.I. If you are a local Atlanta business I highly recommend their services. 
Beth Johnston
I was tired of paying out so much money to have a web presence. I discovered Mavijatra Marketing and they helped me with a very affordable solution that has increased my business greatly.

Blake Reed

We're here to help you with your marketing! We offer the full range of web design and development services as well as digital marketing, video marketing services, SEO and graphic design and good old fashioned advertising. We are committed to providing amazing quality services that will help your business to grow and INCREASE YOUR BOTTOM LINE!
Professional WordPress website design and development services. We provide small businesses with affordable, custom and personalized websites that are tailored uniquely to your business or brand.
We can handle every aspect of your comprehensive social media strategy. We will discuss your brand and your goals with you and create a tailored action-plan that will help you to generate likes and shares quickly and effectively.
These days, more and more users are browsing the web on mobile devices instead of desktop computers. This has changed the game as far as web design goes and it's crucial to make sure your business is keeping up.
eMail Marketing is the most important marketing tool available. Business owners will almost always rank email marketing as one of the top strategies a local business can use to increase profits.
Search engine marketing offers fantastic ROI for businesses and webmasters. Once you've put in the ground work, you will have built a stable foundation that will ensure great visibility on the Search Engine Results Pages, which will in turn steadily drive traffic to your site for years to come.
Great graphic design should 'communicate, not decorate'. What that means, is that the elements on the page should each say something about your brand, about navigating your page or about your industry.
TONS OF EXPERIENCE…
We are a highly experienced and qualified team of experts and have worked with countless organizations, not only in Locust Grove and McDonough, Georgia but elsewhere in the USA. We help local businesses refine their online presence and reach a wider audience. We know what works and what doesn't and are committed to providing excellent service and transparent communication in everything that we do.
When you choose Mavijatra Marketing, you choose a company that you can trust with your brand. We understand how integral your website and digital marketing strategies are to your business. That's why we work tirelessly to ensure you're completely satisfied with the end result. Your satisfaction is our number one concern which is why so many clients are happy to use our services time and again.
Most importantly, our clients see the difference when they use our services. We provide top tier services and build websites that are absolutely second-to-none. You need a professional service to ensure that your website is truly best-in-class and that's precisely what we offer. On top of all this, we provide all our services for the best prices around and offer up-front quotes to all our clients.
At Mavijatra Marketing, we understand every aspect of great web design, development and the nuances of Search Engine Optimization and can build your site in such a way that it will be perfect for expanding and growing your business. We create sites that work perfectly, that look beautiful and that thrive on Google. How do you really know if a website is working? Because it will increase your traffic, your engagement and your sales. We focus on the bottom line to create websites that work for their business.
We help local businesses with our highly effective internet marketing services. We offer quality web design, social media marketing, mobile websites and mobile marketing services, SEO, Graphic design and so much more! Just ask. We offer our services all over the USA. but for a real personal touch, we service the following counties and cities in the state of Georgia : Henry County – McDonough, Locust Grove, Hampton, Stockbridge, Spalding County – Griffin, Butts County – Jackson, Jenkinsburg, Clayton County – Jonesboro, Lovejoy, Morrow, Rockdale County – Conyers, Newton County – Covington, Fayette County – Fayetteville, Peachtree City and other surrounding areas.